Mary Glen I've been in Somerville since 2004.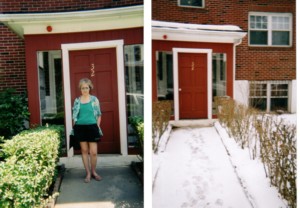 I was lucky enough to secure a consultation with artist, decorator and good friend Manya Goldstein, of Bellefontaine, PA.
Living/dining room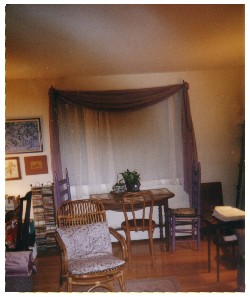 Manya talked me into window treatments and I have to admit they really do make a difference. I love the table by the window with a nice view of the house across the street.



A day bed gives me room for visitors, and storage for papers underneath for now. The handsomest mirror I have was a present from Manya [next to lamp on bookcase].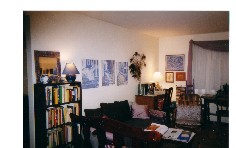 Study My desk is by the only phone jack -- I really like the way it works. The desk can be cleared off and used as a buffet table.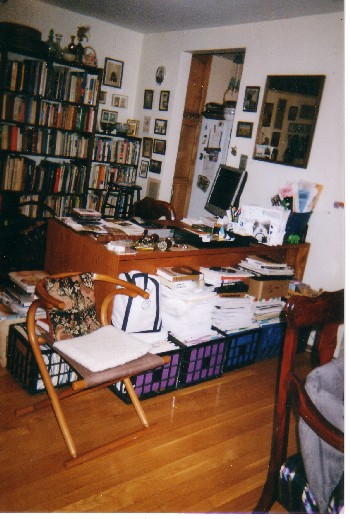 Manya suggested the coat rack. I'm still looking for ways to increase storage space. Trying to get rid of some possessions has also occurred to me.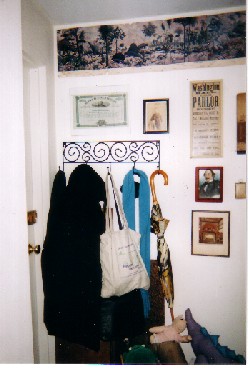 Have hung some pictures, playbills and prints. I'm still working on my EJ Phillips website -- and a book outline Check out the Facebook fan page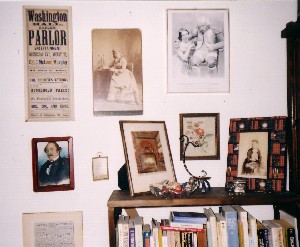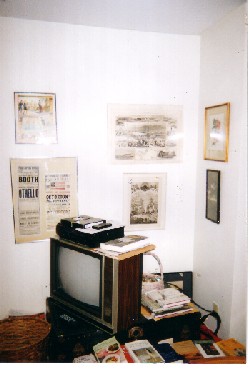 Kitchen The galley kitchen has surprisingly capacious cupboards. I painted one wall Aegean blue, and replaced cupboard knobs.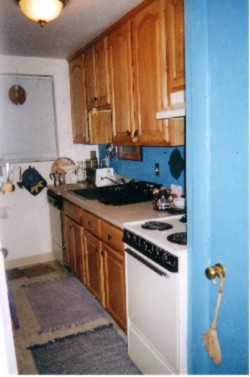 and added mirror tiles, which makes the kitchen look a little bigger.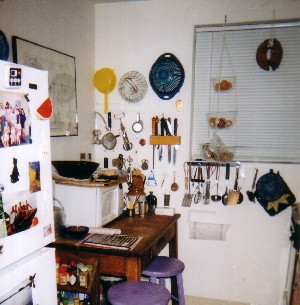 Bathroom The "stained glass" is vinyl.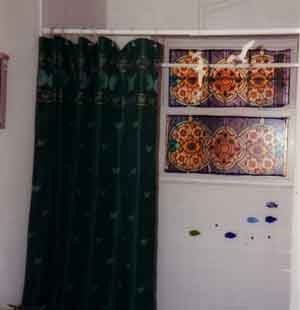 Bedroom I have my great-grandmother's spool bed that I had in Florida.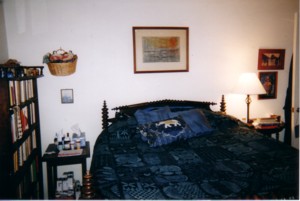 My friend Saul added built-in bookcases.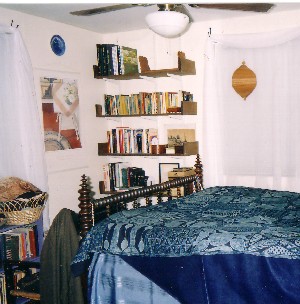 I've ended up with more mirrors than ever. Manu thanks to Moving Maven Sue Richardson's decorating advice.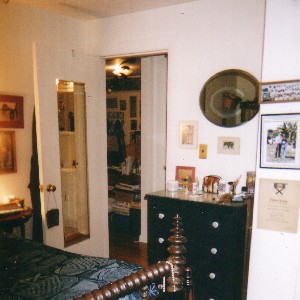 Gardening has become a great interest.


Daffodils

Evening primrose & lilac
Snow on the mountain and rhubarb

Boltonia & morning glories

Iris & azalea

Iris


Iris sweet woodruff astilbe

Lavender herbs

Rhododendron heuchera

Rose campion

Rose spirea lilly

Weigela


Rose of Sharon

Lilac May 2011

Viburnum

Tulip and iris

Azalea and Sweet woodruff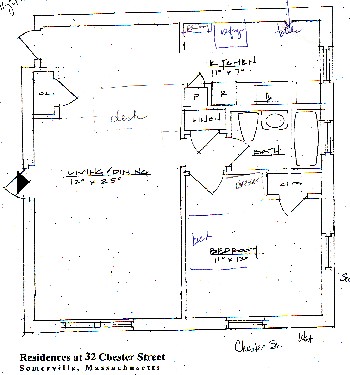 Last revised Jan 2018 Need to take some new photos.